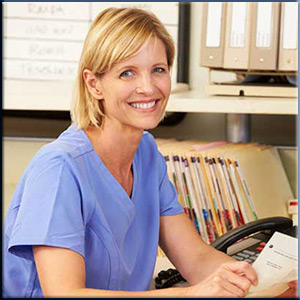 GLH Medical Management was founded in 2001 in order to provide reliable, trustworthy medical coding and medical billing services to Texas and all of the surrounding areas. In fact, GLH Medical Management now serves clients statewide, including areas like Austin, Dallas, Fort Worth, San Antonio, Houston, Brownwood, and Brown County, TX.
In an effort to provide physicians and medical professionals with the best, most accurate medical billing and coding services, GLH Medical Management is certified with the latest ICD 10 coding. As one of the few medical billing companies in Texas with such high certification, GLH Medical Management is able to provide highly accurate services that are thoroughly researched and then verified.
Medical Billing Services & More
Here are just a few of the services we offer and how each is vital to every medical professional:
Accurate medical billing services in Texas: Accurate medical billing services in Texas is of the utmost importance for any medical professional or physician's finances. At GLH Medical Management, we understand that this information is vital and that it needs to be accurate as well as efficiently done. GLH Medical Management specializes in medical billing service and takes pride in our thorough and reliable services.
Effective medical coding services: At GLH Medical Management, we also provide accurate and effective coding for medical professionals. With our certification in the latest ICD 10 coding, we are able to excel in this area and provide the absolute best service to all of our clients.
Appeals and claims: We're happy to help doctors and physicians work through insurance claim appeals, as well as any applications required to become an in-network provider for insurance carriers. GLH Medical Management is ready to help medical professionals keep their finances in order.
Medical insurance verification: Because the validation of medical insurance has become such a paramount part of the healthcare process, we specialize in thorough and accurate medical insurance verification in Texas. Our process for verification is sound and complete, ensuring that verification is accurate and comprehensive, eliminating missteps and alleviating patient concerns. All of this is in an effort to streamline future billing and provide more complete patient records.
Medical address verification: Having the correct personal information on file for a patient is essential for a variety of reasons—including for follow-ups, contact, and billing. We are tremendously thorough in our medical address verification in Texas, ensuring that the information we collect is up to date, accurate, and imputed properly. The result is a patient file that's comprehensive and unquestioned when it comes to time to utilize the information within it.
At GLH Medical Management, we pride ourselves on being the local experts on all things billing and coding. With so much experience, GLH Medical Management and the expert staff know all of the intricacies and can therefore help you with any billing or coding needs you may have. Contact us today at 325-646-7899 or stop in to visit us if you want to learn more.